Winterway's The Bell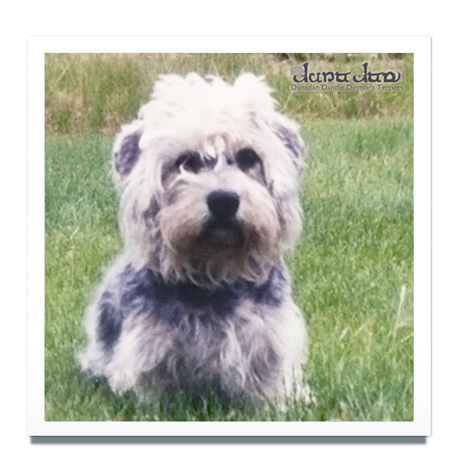 "Madame Veera" was an energetic and status-conscious matron of the house, in her active days one of the most frequently shown Dandies in Finland. Her favorite pastimes included hunting shrews on the lawn, and at least one hedgehog also got a proper reminder when it strayed within the borders of her area.
As a young lady she did some Agility and even took part in one official competition. The end result was 48 penalty points - and LOADS of FUN on the course!
She had two litters and always kept her puppies in strict order - a no-nonsense Mom! Out of her eleven puppies seven turned Champions and four International Champions.